When it comes to fine-dining excellence in Asia, one might immediately be drawn to cities like Jakarta, Hong Kong, Singapore and the like. The island of Phuket is not what comes to mind.
One resort is fast underway to changing that mindset.
Introducing PRU – located in the "Garden of the Third Heaven", this farm-to-table restaurant is providing gastronomic creations and dining experiences to local residents and travellers alike. In a bold move to whet palates and quench desires, Trisara's latest baby has been a year in the making. The brainchild of Chef Jim Ophorst and his team, the addition was conceptualised with three things in mind – Plant. Raise. Understand.
With the philosophy of knowing where your food comes from, how it was grown and the process it takes to bring it form the farm to the table, the cuisine at PRU showcases ingredients mainly from the resort's farm – Pru Jampa – and from sources across the island and its surrounding regions. Spanning more than 200 acres and located on the north-east of the island, the possibilities for fully utilising the land are endless (currently, only about 3% of the space is used for vegetables, herbs and free-range chickens that provide eggs on request). Already shining like a superstar, PRU will have an even brighter future when it starts to introduce goats and cows for their dairy produce.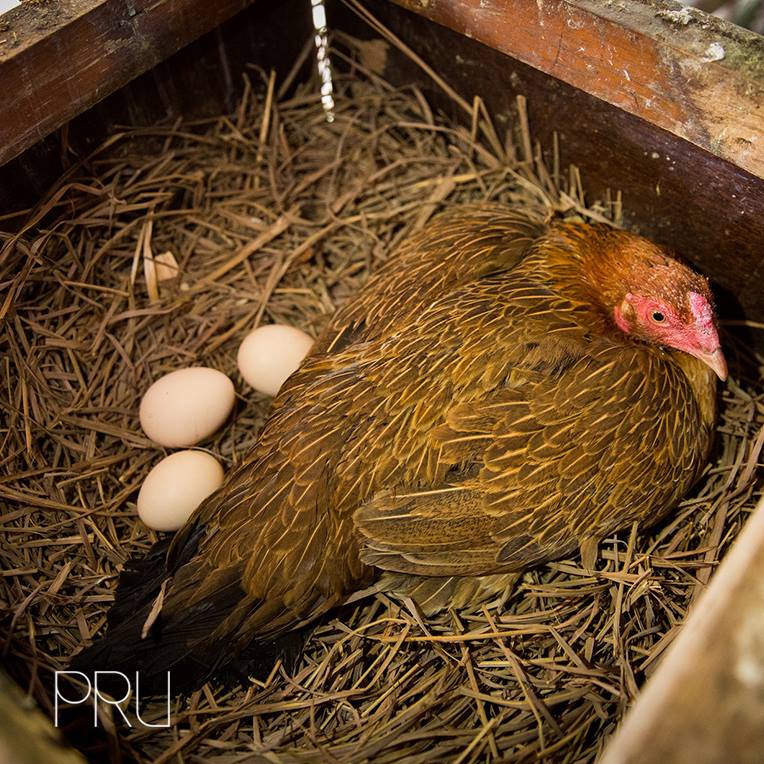 But all that is the "how" and the "why" is clearly obvious. Now, the "what".
This plays a beautiful role in the food that arrives at the table. Chef Jimmy has raised the bar on this little island paradise through cuisine that is thoughtful, ingenious and honest. And while the techniques are western in spirit, the flavours are locally-inspired by the confluence of wild forests that meet the sea, embodying the ethos of PRU.
Each dish tells a story and Chef Jimmy has found a way to make even the most difficult vegetable-eaters, love their greens. Mention carrots and cauliflower and childhood memories of tucking them under each other – away from adult eyes – come flooding in.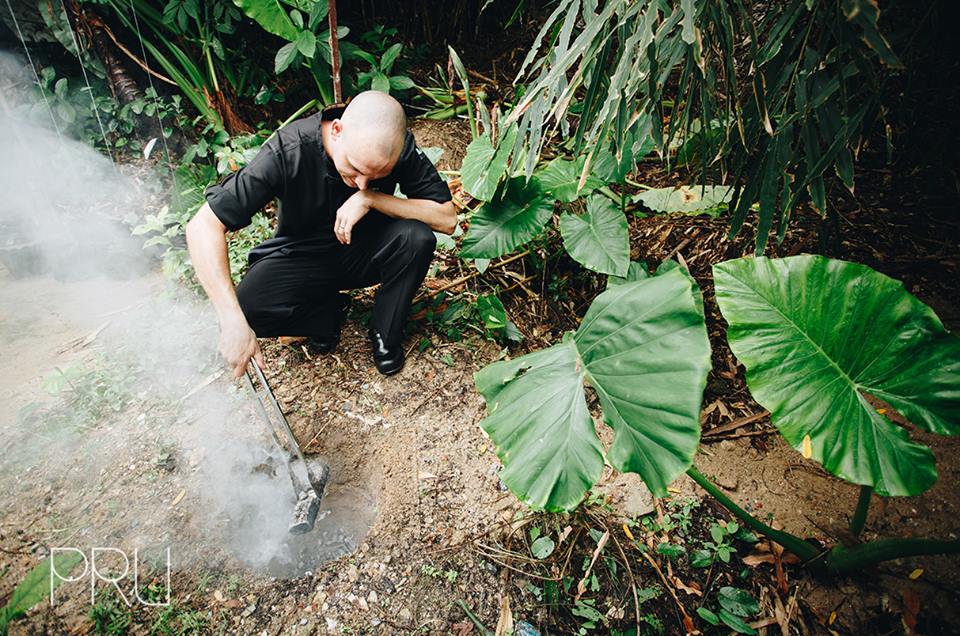 A humble carrot is transformed into a plate of magic – cooked over hot stones and in the soil the root is grown – the orange vegetable morphs into a caramelized masterpiece and teams up with a sauce made from cured egg yolk (from their happy chickens) and fermented carrot juice. Sweet and creamy, the star of the menu would convert any Inuit.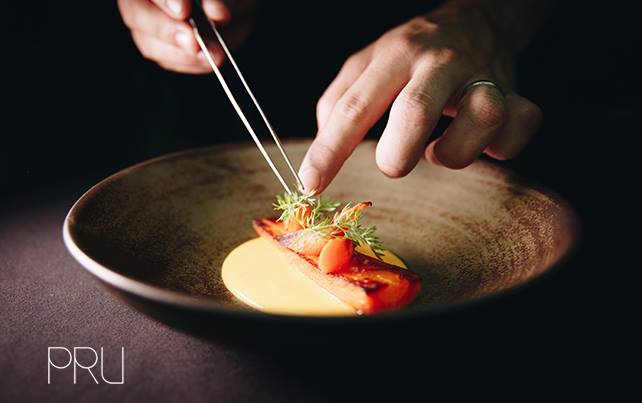 And it's ingenuity like this that put the Dutch culinary artist on the San Pellegrino Young Chef 2017 list – making him the ONLY chef  to represent Thailand. Chef Jimmy has wowed them once again by becoming a nominee on the 2018 lineup.
Doing away with christening their dishes, the menu states exactly what you're going to get – a detailed-enough description of whats coming – accompanied by a meticulous verbal explanation on how it was produced and prepared, from farm to table.
PRU may officially stand for Plant, Raise, Understand. But it could be easily construed to mean Promote, Respect, Utilise.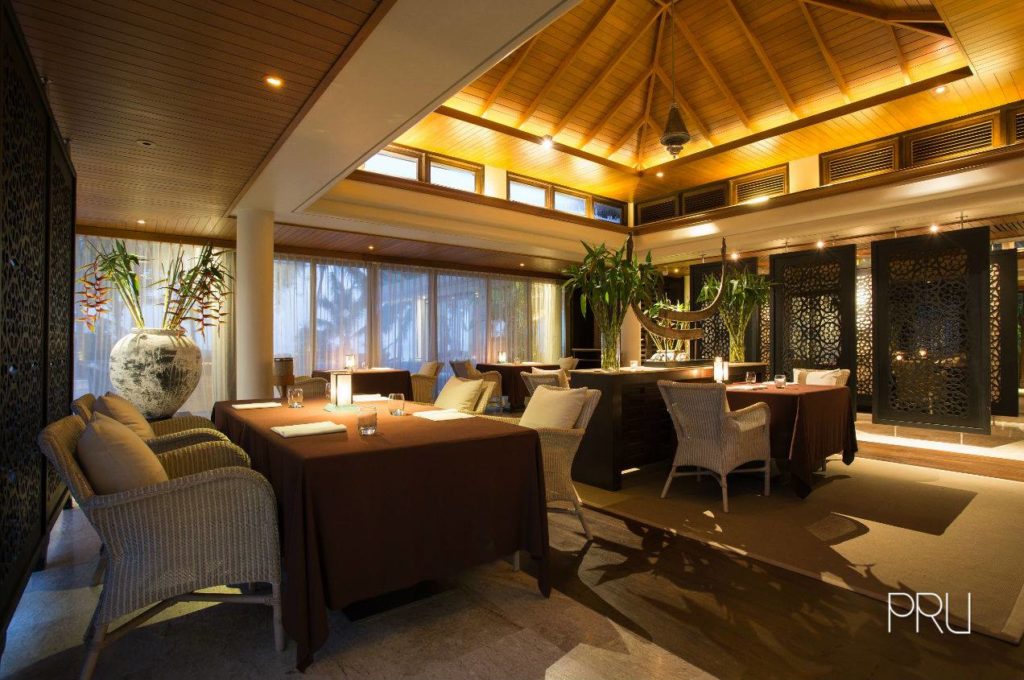 Whether you're a city-dweller or a barefoot-traveller, there's a lot to be said about eating locally – as compared to food that has travelled for days – the ingredients are fresher, carbon footprints are bare minimal and vegetables/fruit, riper that those destined for import. In contrast to big cities, havens like Phuket (and their surroundings) are blessed with rich agricultural landscapes that allow sourcing everything from within. It sustains local communities, economic growth and preserves an industry (and ecosystem) that is fast being taken over by corporations and machines.
________________________________________________________________________________
PRU also plays host to visiting industry leaders through their Culinary Series. In June, the twins from award-winning Sühring (BKK) featured at the establishment.
Look out for the Tippling Club (Singapore) in late July and Nahm (Bangkok) towards the end of August – mark your calendars.
To experience nirvana at the luxurious Trisara, click here.
To dine at PRU, make your reservations here.
All images courtesy of Trisara.