The hand-on-heart gesture is authentic and warm. It signifies "I greet you from my heart". How much more welcoming can one feel? Every member of staff at the Four Seasons Kuala Lumpur offers this to their guests – when saying "hello" and when parting ways.
Welcome home.
Amongst a slew of recent brand launches in the city (the W, Banyan Tree, The RuMa), the Four Seasons stands out in the over-crowded KLCC district – a sparkling blue-glass architectural beauty that houses not just the hotel and residences, but also boasts a swanky retail anchor tenant in the form of Singapore's Robinsons. And what better location than right next to the iconic Petronas Twin Towers?
As the doors open to the lobby on 6B (the trend of late has seen reception spaces anywhere but on street level), there's an immediate sense of space with extra-high ceilings and highly-polished stone floors. The beige tones from the walls to the counters offer a welcoming warmth.
Like three best friends, huddled off to one side are The Lounge, Curate and Bar Trigona – a trio of Instagram-worthy food & beverage outlets that have fast become a who's-who magnet.
Bar Trigona

Curate

The Lounge

Club members have a whole separate experience two levels up. The Executive Lounge, with it's tucked-away seclusion and plush carpets underfoot, offer members an oasis.
While sipping on refreshments and nibbling their minutes away, mandatory details are recorded before key cards are issued and guests escorted to their rooms, with luggage following close behind. An outdoor deck on the same floor allows one to get some "fresh" KL air (much better in the evenings when the traffic has died down a little and is typically cooler).
The club lounge serves a varied but scaled-down breakfast till 10.30am, an afternoon tea which begins at 2.30pm and evening cocktails from 6-8pm. If the air-conditioned environment isn't what you came for, the Pool Bar & Grill might be your cup of tea.
And while you're on your way to get some Vitamin D, pause at The Spa and make that appointment or pop your head into the gym to get some fitness inspiration.
Each room at the Four Seasons KL offers a sense of calmness with its cool tones and Armani-esque sleekness. Space is well-thought out and integrated with technology to make your stay just a little more laid-back. Just about everything can be controlled, or requested, at the touch of a few buttons from under the duvet.
Curtains draw close, lights dim and the television gets set to your favourite channel while you await the arrival of your food.
At 343m tall (the world-famous Petronas Twin Towers are only a little over 100m taller), the Four Seasons Kuala Lumpur holds her own in a city that's constantly growing and pushing architectural boundaries.
Standing alongside her more recognisable twin-neighbours, the property has forever altered the KL city skyline and might soon be found on every picture-perfect postcard featuring this vibrant and cosmopolitan capital.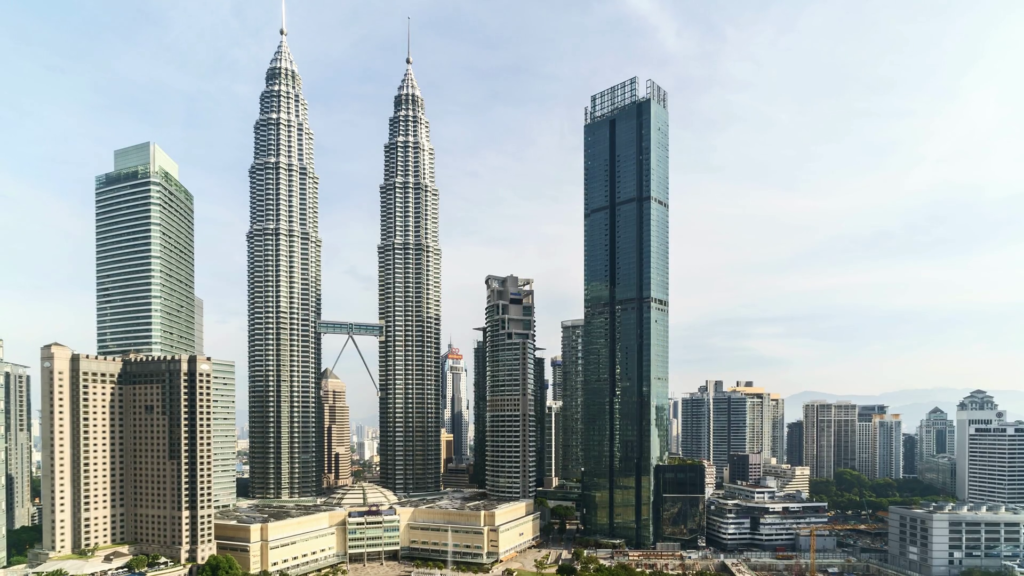 For reservations, please click HERE.