India; you either love it or hate it.
Having travelled to this South Asian nation several times before, for both work and play, I was prepared for the onslaught of the second most populated country in the world. Being an energiser-bunny myself, I thrive in busy cities and embrace the break-neck speed of everything that happens, all at once. Though I don't dislike India, I can only handle her in small doses.
My journey this time, took me to Kerala, down south, on the Malabar Coast. More specifically, to the water-bound region of Fort Kochi. Now, if you've never travelled to India before, this is a great introduction, or so said a really dear friend of mine. And right she was.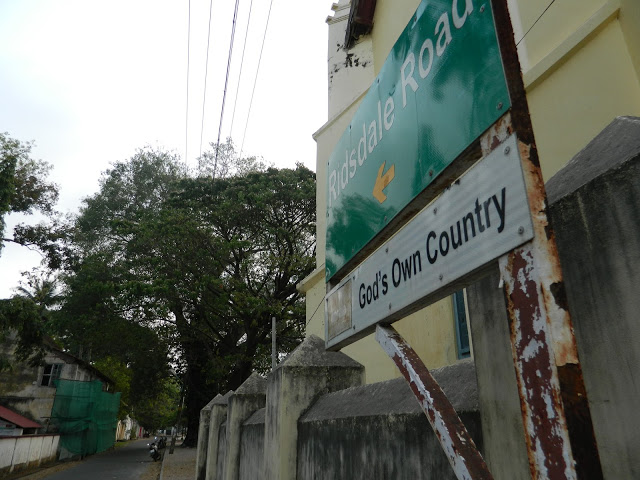 Fort Kochi is more subdued than her steroid-infused older sisters of Mumbai and New Delhi. However, you'll still get the manic tuk-tuks, the erratic (ie: oblivious) pedestrians and incessant honking.  Which without, wouldn't make India, India. Oh, and her colours!! There's no shortage of bright oranges, deep blues, crimson hues and every shade in between. And these are just the saris I'm describing that her women wear so proudly. It truly is a photographer's haven.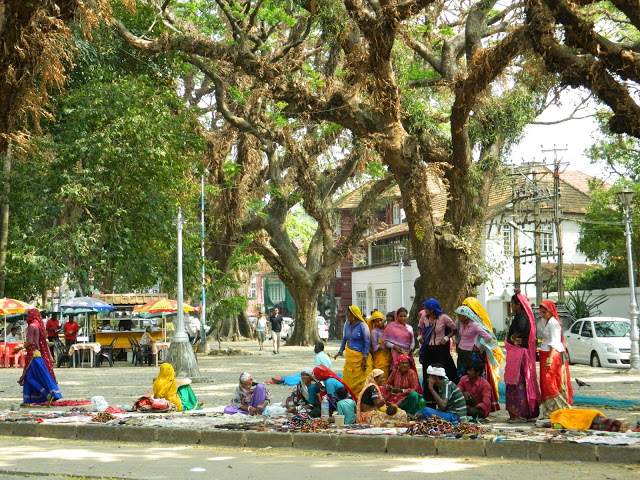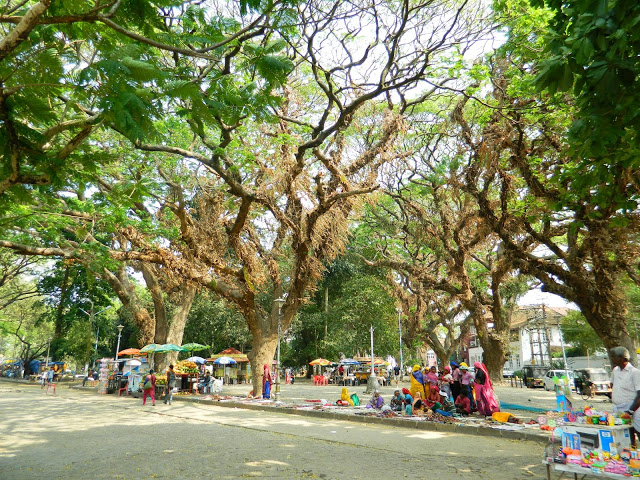 Travelling at a leisurely pace, her people are a cultural melting pot who are fiercely inclined towards preserving and nurturing their regional art and culture. Not uncommon sights are art cafes, hastily-erected stages for performances and graffiti that wouldn't be out of place in any modern art installation.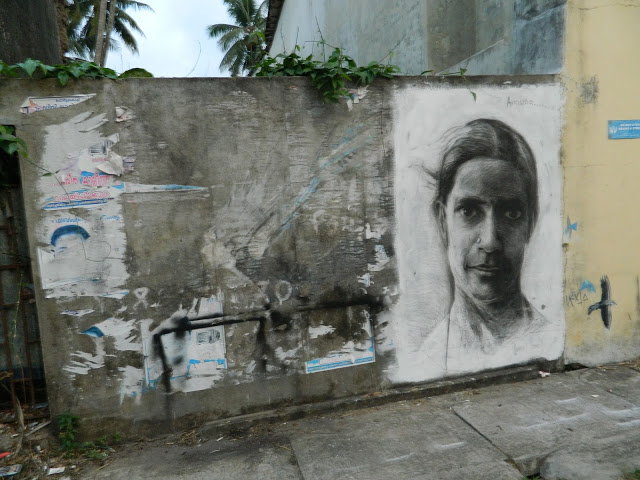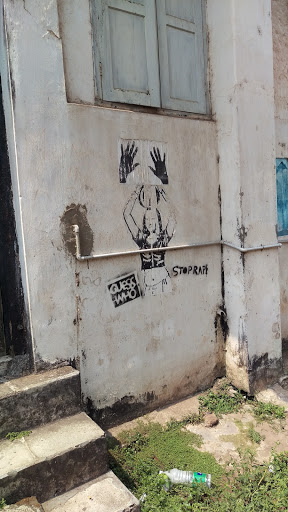 Flanked by the Western Ghats (a UNESCO World Heritage Site) on the east and the Arabian Sea on the west, Fort Kochi has long been a favourite destination for explorers, seafarers and traders. Having witnessed successive waves of migration by the Syrian Christians, Jews, Portuguese, Dutch, British and Chinese, who came mainly for trade, it's present-day influence is still clearly visible with its forts, churches, palaces and Chinese fishing nets.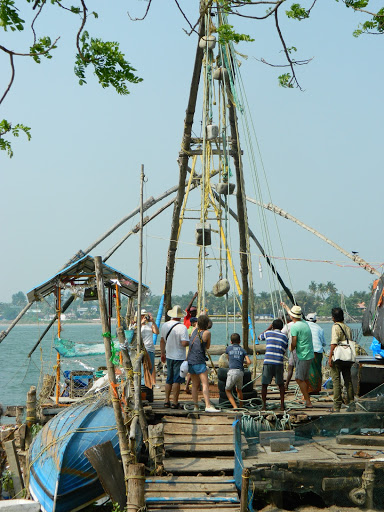 I was blessed to have been warmly invited to stay at Le Colonial. This is where full immersion into history occurs. Located adjacent to St Francis Church (the oldest European chruch in India), Le Colonial was built in 1506 and is possibly the OLDEST colonial building in Asia. Having said to have housed the Saint himself as well as Portuguese explorer Vasco de Gama, the charming home-turned-hotel is steeped in original artifacts (including the land title deed from the Dutch to the British, written in old Dutch) and decor that truly makes one feel that you've stepped back in time. Though now classified as a "hotel", Le Colonial is more like a home that borders on a true, living museum.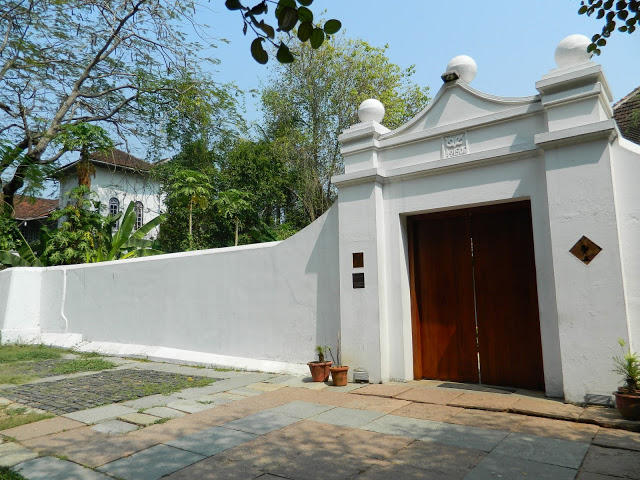 Through its large wooden doors, you enter a courtyard of a well-manicured orchid-filled garden, it's easy to forget where you are once the hustle and bustle of the street vendors is cut off by the closing of the entrance. A sanctuary from the organised chaos beyond the walls. With a pool.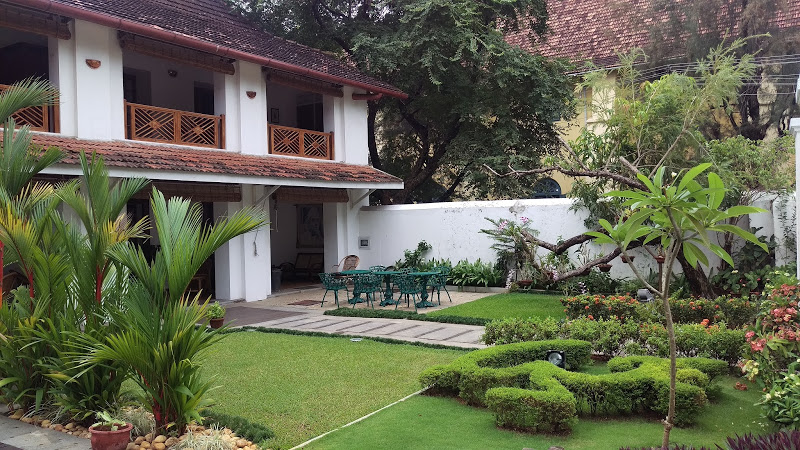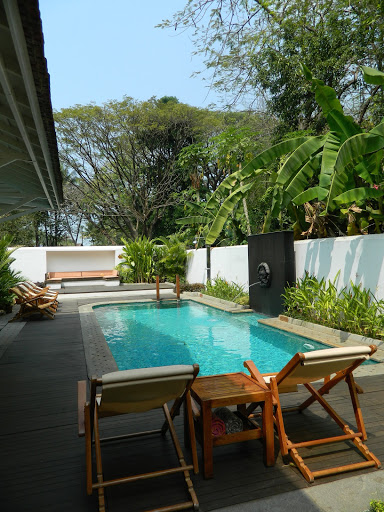 Beyond the exterior, you find yourself in the main living area, showcasing carefully selected treasures of art, picked up by its French owners along their world travels, to reflect the colonial era.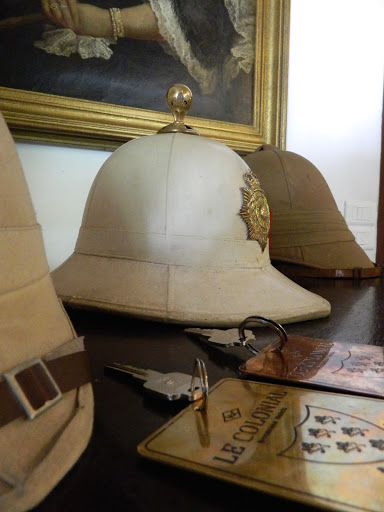 Carefully curated, each piece has its own story to tell and the staff encourage your curiosity by answering every question; Authentic military gear, family photographs, encyclopaedias from years gone by (when was the last time you saw a full set?), paintings, travel books and statues make you want to touch, feel and learn about how they got there.
All eight rooms have been named to represent a great historical figure that has been a part of the building; Vasco de Gama, Jan Van Spall, Aide de Camp, Viceroy, Mahe de la Bourdonnais, Major Petrie, Tipu Sultan and J. Thomas. Individually decorated, each room is equipped with massive marble and mahogany bathrooms, coupled with amenities that you would expect from any classy hotel. There's also the option of booking the whole building, which would sleep 16 (and possibly more, if need be).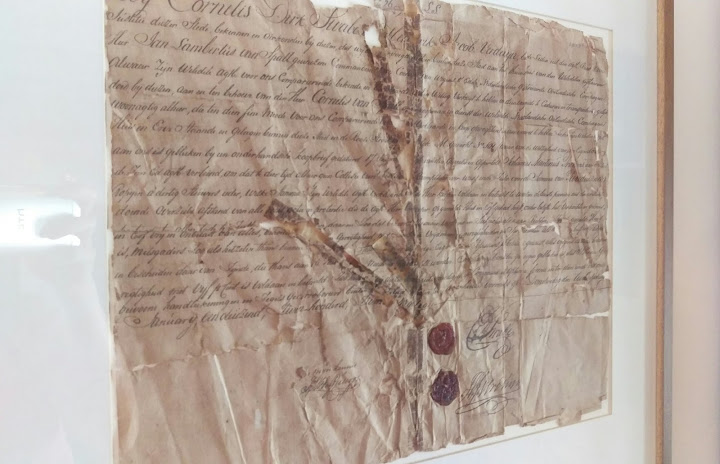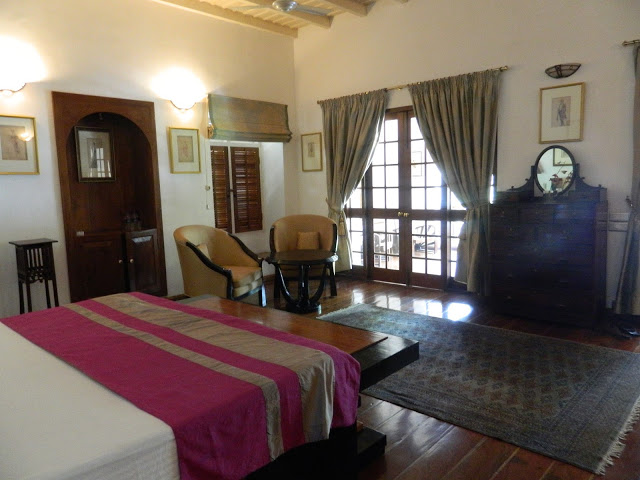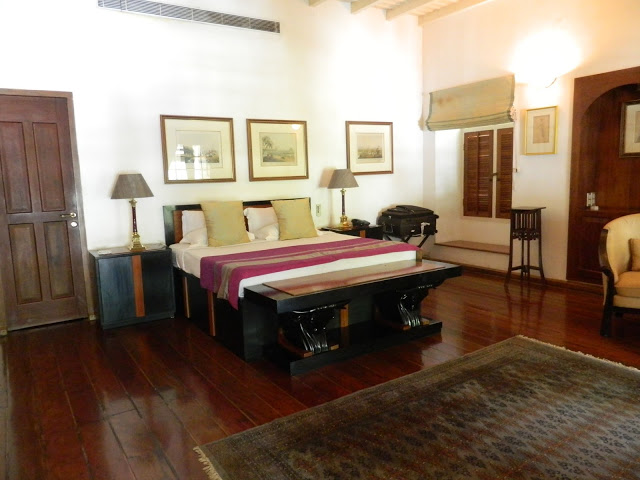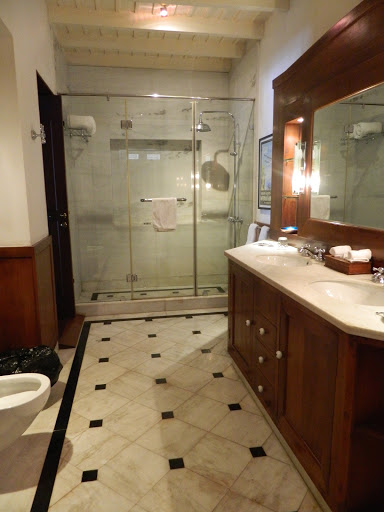 Meals are an interesting affair with the option of just about anything, as long as it's fresh. With no menu, you're asked at lunchtime what your dinner preferences are, and at breakfast, what your lunch cravings may be. Keralan, Indian or continental meals are available and it was here that I had the best Masala Dosa I'd ever sunk my teeth into!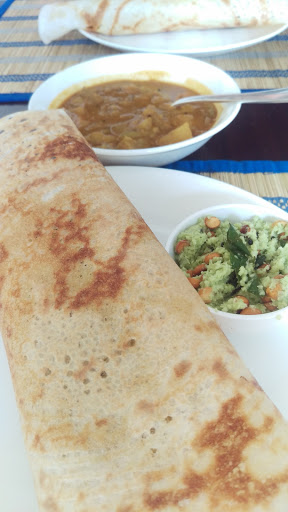 When it comes to real estate, it's all about location, location, location. Le Colonial has been blessed.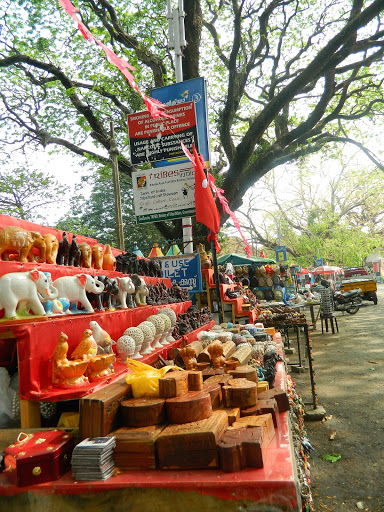 Once you do decide to leave your little hideaway, everything you need is within walking distance from the property; the Chinese Fishing Nets along the sea shore, vintage cars, historical buildings (St Francis' church is right next door and the Santa Cruz Basilica is a short stroll away), plenty of restaurants and bars, jewellery shops, street vendors and cafes.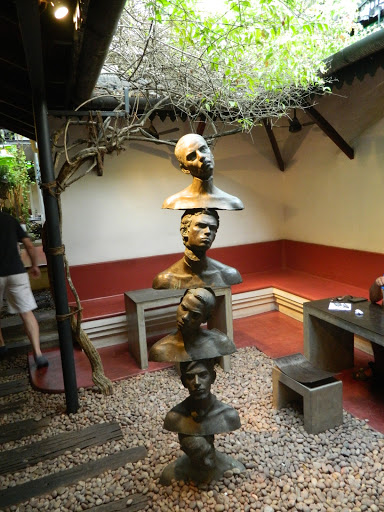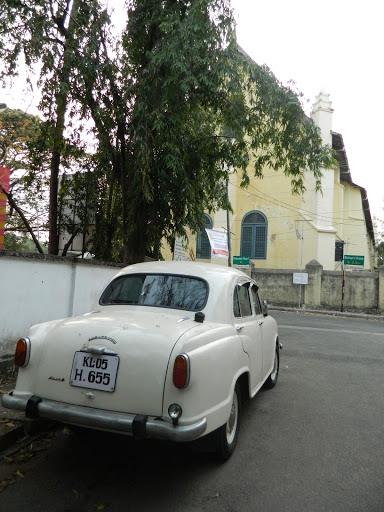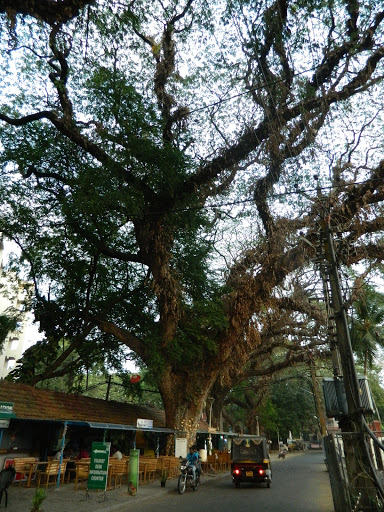 If you're feeling adventurous, brave a tuk-tuk into Jew Town where you'll be able to visit sites like the Dutch Palace and the Paradesi Synagogue, before exploring the town with its rows of antique and spice shops.
Tip: A tuk-tuk from Le Colonial to Jew Town/Dutch Palace costs 50INR (approximately USD0.74) for an insane ride that takes about ten minutes. You've the option of asking the driver to wait for you (depending on how long you'll be walking about) and then drive you back. It should cost you no more than 100-150INR, including the wait. If not, there are tons of tuk-tuk drivers awaiting your business. Beware though: they will ask if they can make a short stopover at an "antique" store. You won't have to buy anything, but you will have to go inside. If you're in the mood to entertain their request, they get a free litre of fuel from the establishment 🙂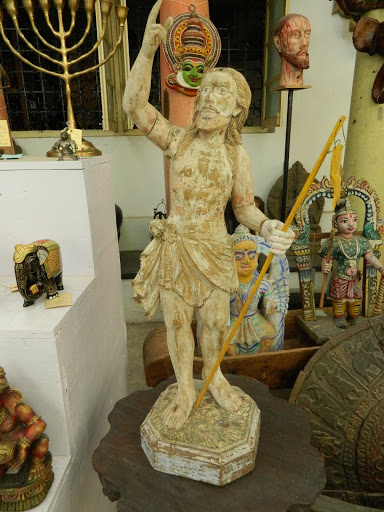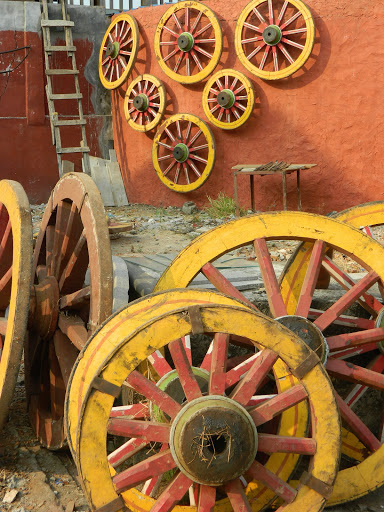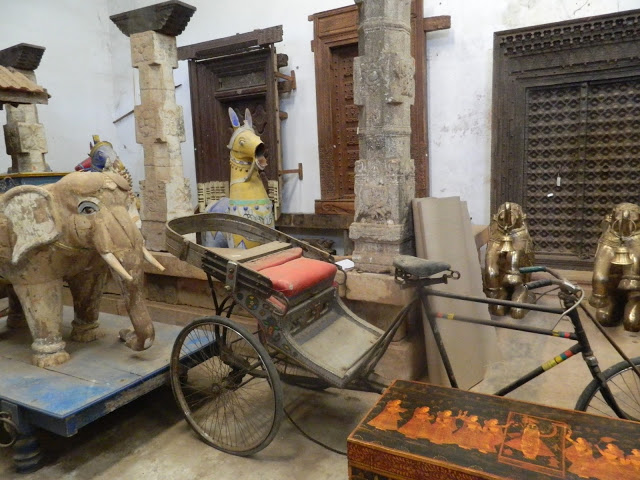 India can be weird and wonderful all at once. Tread carefully and immerse yourself in all its glory. It definitely is an assault on the senses but once you learn to adapt to all she has to offer, you'll be just fine.
Love & light,
xA
THANK YOU!
Gratitude to the owners of Le Colonial for accommodating me at their gorgeous property, which truly feels like home. And a big THANK YOU to Smita and her wonderful staff, who took care of me like family. 🙂
Le Colonial (Cherai) is currently building a second hotel on the beaches of Cherai. This stunning ocean-front establishment will feature gorgeous villas, with private verandahs for that sunset cocktail and dolphin-watching. Just a short stroll away, you'll be able to explore the backwaters that Kerala is so famous for. Le Colonial plans to use this new location for something that is completely different from it's current Fort Kochi concept. Look out for more news here.
October to April is typically the best time to visit. From May, the monsoon season starts. However, this is also a popular time for tourists who want to experience the torrential rains.