Since 1978 in Chicago, Morton's the Steakhouse has grown to become THE institution for anyone looking to satisfy their carnivorous appetite. They've steadily conquered the world with more than SEVENTY outlets; seven of those being in Asia.
Armed with two girlfriends, I sauntered into the Mandarin Oriental ready for an evening of Mortinis and meat. And as with every guest, we were treated with impeccable service and introduced to our server for the night, Kendrick.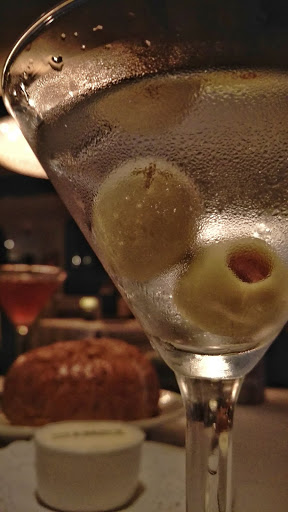 7pm marked our first round of drinks; Classic Mortinis and Lycheetinis. I had mine with regular olives but there's also the choice of blue-cheese stuffed olives. Not a fan of that particular mold, I stuck with what I knew.
Kendrick introduced the menu for the evening with great ease. We were to indulge in their Spring Seasonal Menu, which started a few weeks ago and will last a few more.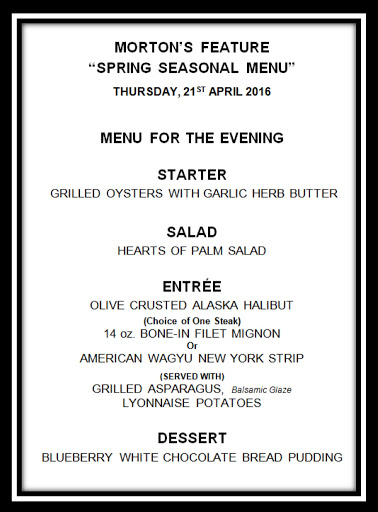 Each course was served with a carefully paired wine; white for the oysters and salad then moving on to red, once the meats came in.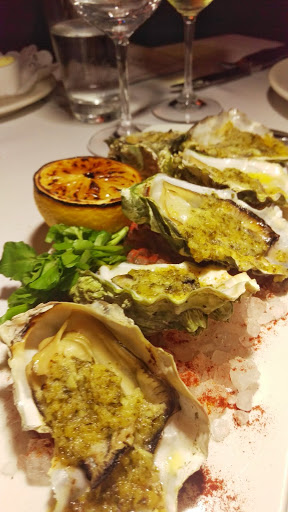 Kendrick also indulged us with "The Meat Tray", where we learnt about the different cuts and characteristics. It's a good lesson when you're not quite sure what to pick.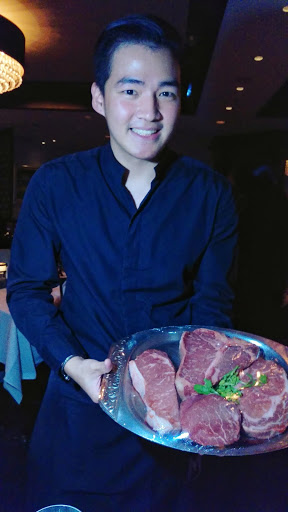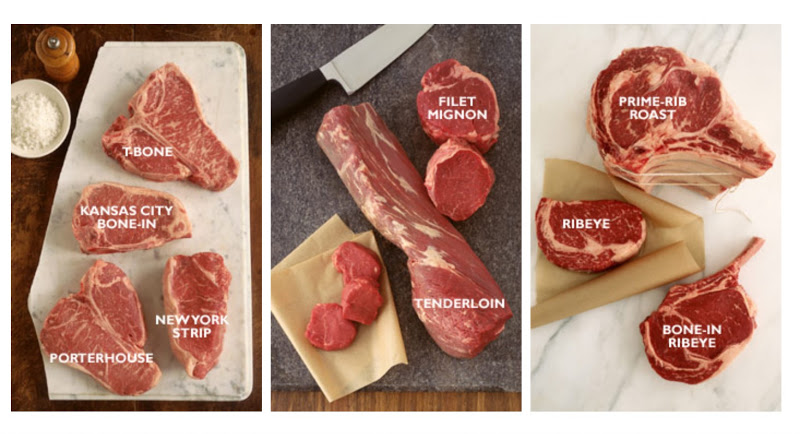 Given a choice of surf or turf, I typically gravitate towards seafood. But my evening at Morton's has reignited my love for good ol' steak.
We opted medium for the Wagyu and medium-rare for the Mignon, and they arrived gorgeously pink inside and nicely browned on the outside. My teeth sank into succulent, tender and incredible marbling of fat. Cuts which needed no enhancement from condiments.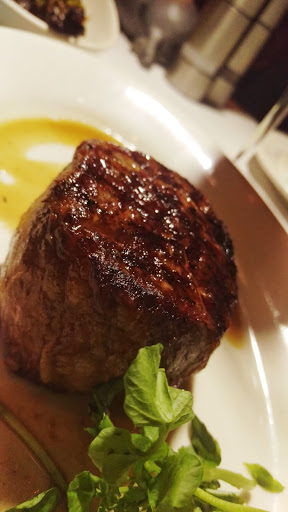 I'm a sucker for potatoes-anything and it's safe to say the truffle fries got inhaled fairly quickly. The halibut, too, starred well on our table with its savoury olive crusting.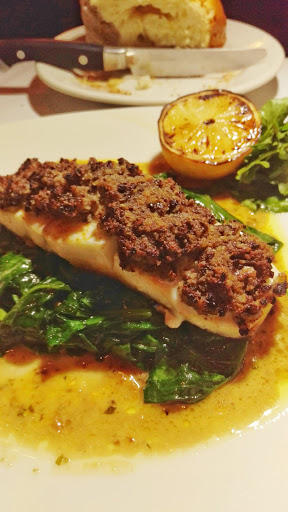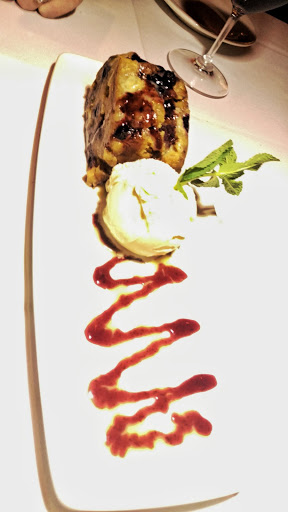 The evening ended on a sweet note of this beautiful blueberry white chocolate bread pudding, which came with one vanilla scoop short between the three of us.
Lots of laughter and many wine glasses later, we picked our happy selves up and called it a night.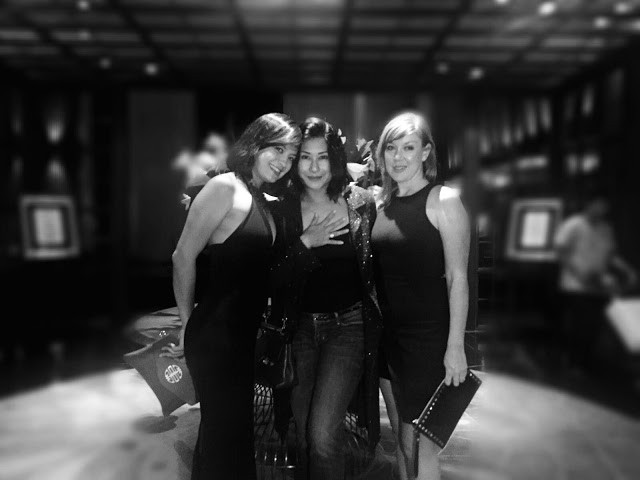 Love & Light until my next indulgence,
xA
THANK YOU!
To Seth and his wonderful team at Morton's the Steakhouse for the perfect service, my girlfriends and I thank you.
WHERE?
Morton's the Steakhouse Singapore is located at
Mandarin Oriental Singapore
Fourth Story
5 Raffles Avenue
Marina Square Singapore.
THINKING OF GOING?
Morton's is open every day of the week.
There are two bars; one within the restaurant called 12.21, and one a half level up called the Atrium Bar. Both bars operate from 5pm-11pm, Monday to Saturdays and till 10pm on Sundays.
The dining room is open at the same times except during the week, from 5.30pm.
For reservations: get in touch with them HERE. You can also do it direct from your mobile phone where they've enhanced usage for Apple, Android and Blackberry users.
MORTINI NIGHTS!
Perfect for a ladies' night out before hitting the town (the men are welcome too), this happens EVERY evening from 5-7pm! Indulge in your favourite Classic Mortinis, Cosmopolitans, Appletinis, Chocolate Mortinis and Lycheetinis, over bar bites that might affect that waistline.