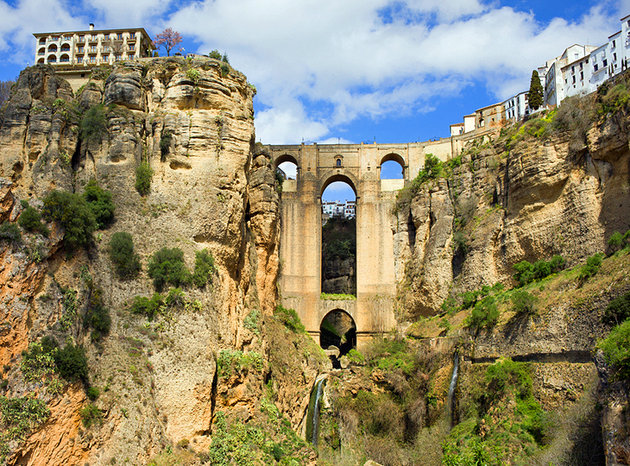 Its unique wine-making history dates back more than 2000 years and it's locale offers a picturesque and climate-worthy environment for the perfect drop.
The unique terroir in the sun-drenched mountainous region of Ronda in Southern Spain encourages its grapes to flourish; thanks to the life-giving rains from the Atlantic Ocean during autumn and spring, and the Mediterranean summers and winters that make for the perfect climate. Coupled with the passion of its "bordegueros" (wine makers), and located in one of the most remarkable medieval towns in Spain, the viticulture of Ronda has made its mark on the international map as one of the newest and most revered.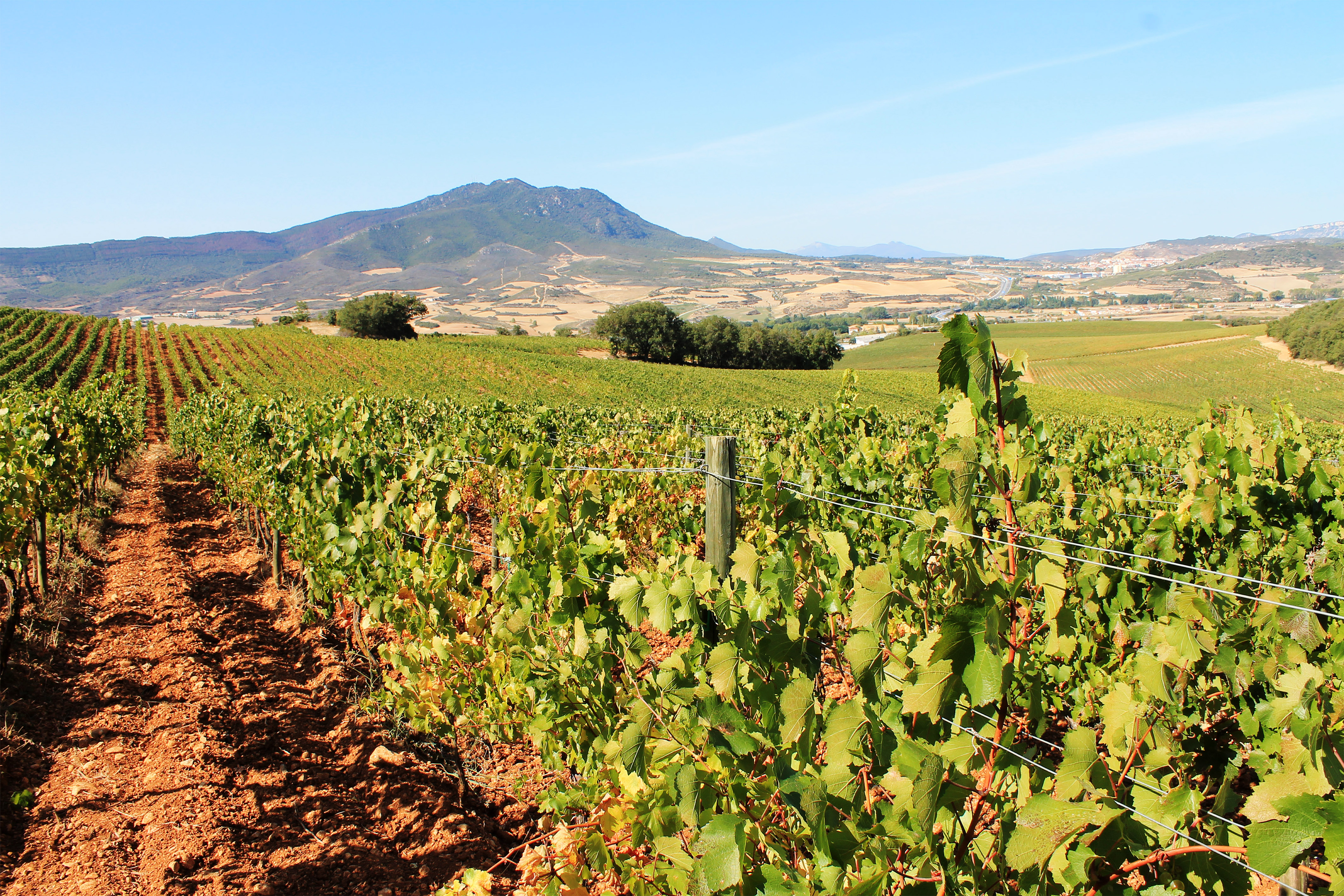 With over 30 vineyards scattered across "The City that Men Dream of", the wine of Ronda makes its debut in Singapore for the very first time, brought exclusively by FDH Pte Ltd.
Of the more than 40 types of wines from several wineries of Serrania de Ronda that FDH imports, two bottles from the pioneers of winemaking in the region, arrived at my doorstep.
The first;
Vetas Seleccion 2009.
The essence of what a Ronda wine truly should be, this gorgeous red is a heavenly mix of Cabernet Sauvignon (40%), Cabernet Franc (40%) and Petit Verdot. Having been aged for 20 months in French oak casks and then bottled for another 48 months in a cellar, this wine has been affectionately referred to as "Southern Europe's Most Seductive Wine". With lively and intense pomegranate hues, this is a wine with intense aromas of black forest fruit, violet, jasmine and delicate hints of cinnamon, vanilla and pepper. It's robust, persistent and balanced and goes well with meats like beef, pork and lamb, as well strong mature cheeses.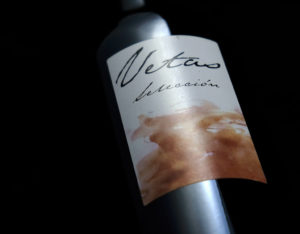 About the winery and its founder.
Juan Manuel Vetas was born in Spain but raised in France, where he eventually found a passion for wine while working in Medoc, Bordeaux. Armed with a lifetime of wine-growing experience, he moved back to his homeland, bringing with him varieties like Petit Verdot and Petit Noir. He was integral in reviving Ronda's wine industry and set up his own winery and brand, successfully launching three exclusive wines; Vetas Petit Verdot, Vetas Selection and Vetas Junior, the last of which was launched on the occasion of the arrival of his grandson.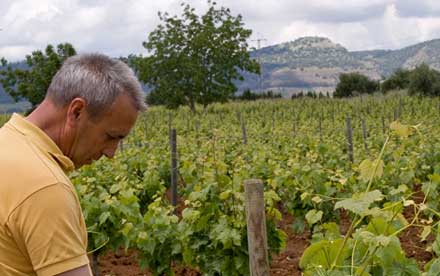 Passion, perseverance and dedication have earned him the label of being a pioneer of Ronda wines. Respected and revered by his peers, Senor Vetas is truly blessed to be able to wake up every day to literally see the fruits of his labour.
The second;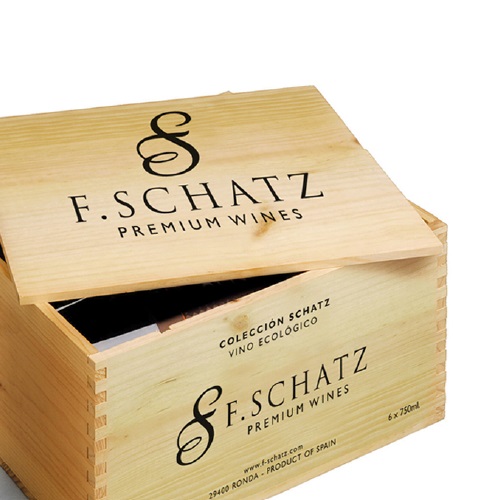 F. Shatz Chardonnay 2015.
Due to the popularity of this wine once it's discovered by white wine lovers, there are only 39 bottles left of this vintage and every single one has been delivered to Singapore. Its maker calls it "The Most Exotic Chardonnay in the World", and it's easy to understand why; it goes through 5 months of ageing *sur lie & batonnage* in French oak barrels.
*Ageing on natural fine lees, which is raisaed at regular intervals during a period of time between 2 – 6 months.*
It's hue is reminiscent of yellow straw with note of almond, peach and citrus. Refreshing and lively on the palette, this chardonnay has mineral notes of hazelnut and subtropical fruit.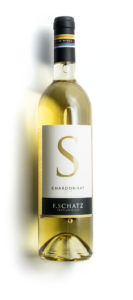 About the winery and its founder.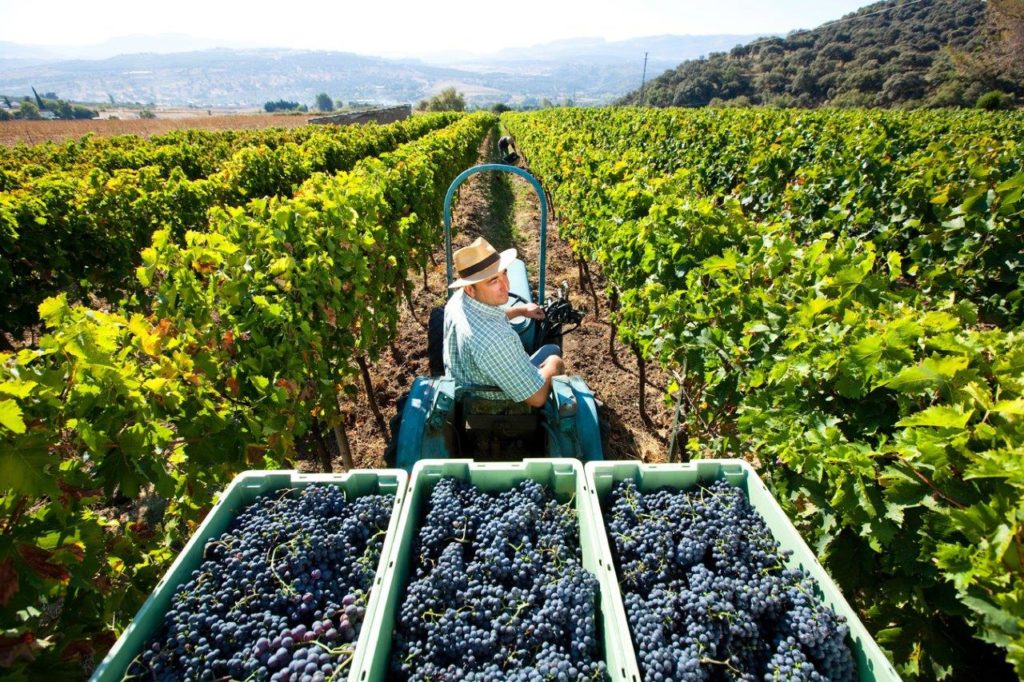 Friedrich Shatz's Spanish vineyard, Finca Sanguijuela, is a sanctuary in the heart of the Ronda countryside, where he lives with his wife and young daughter. His winery and its warehouses are converted Andalucian white-washed buildings scattered among orange tree-lined paths dotted with clusters of fragrant herbs.
With wine(making) in his blood, dating back to when his family began in 1641, Friedrich's German heritage began in the Italian Dolomites, before his family settled in the South of Germany. The ideal terroir of Ronda seduced him to move there in the mid-80s and now, he considers himself more Andalusian, whilst holding on to the German precision for business matters. Addicted to the idea of all natural wines, he actively applies this to the organic and biodynamic techniques used at his vineyard.
While it's tempting to travel all the way to Southern Spain to sample a drop or two of Ronda's incredible wines, you can also opt to have them delivered directly to your doorstep here in Singapore.
Imported exclusively by FDH Pte Ltd, a full range of wines from Ronda can be found HERE.